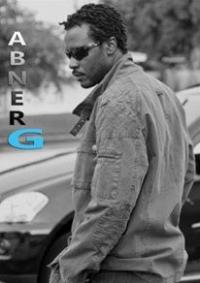 Roles: Lead Vocal -
Instruments:

Unknown

Views: 1042
Biography of Abner G
Abner Gélin représente l'une des étoiles montantes de la chanson haïtienne, épousant la musique de façon professionnelle,depuis une quinzaine d'années. Né le 10 avril 1970 à l'île de Latortue (Nord-Ouest), il a bouclé ses études classiques respectivement à Saint François de Salles et au lycée Tertullien Guilbaud de Port-de-Paix, bien avant de s'installer définitivement aux États-Unis en 1988. Il a étudié l'informatique à University of South Florida et le cinéma tantôt à New York Film Academy et à Full Sale (Orlando).C'est à l'église que ce chansonnier a commencé à jouer du banjo. Il avait à l'époque sept ans. Sous la direction de son oncle, Sajesse Bonhomme, il a appris à chanter. À treize ans, Abner Gélin a enregistré une cassette comportant uniquement des chansons évangéliques. « Mes parents ont voulu que je devienne médecin. Mais, ce n'était pas mon choix. J'ai toujours aimé la musique et je pense que cela occupe une place de choix dans ma vie quotidienne... C'est comme l'oxygène,
First Name:

Abner

Last Name:

Gelin

Gender:

M

Birth Date:

10-Apr
Preview this Musician in Blog or Web Page
You can add a preview of

Abner G

in your Blog or Website page with only

1 single line of code

!
Show Code +
Copy and Paste the Code to your HTML page. Change the code to the desire height and width (Ex: width:250px; width=100%; height:200px;).